Nintendo Direct Announced for April 13th
Nintendo has just announced via Twitter that they will be holding their next Nintendo Direct presentation on April 13th (or April 12th for those outside of Japan and Australia). What's to be revealed during this direct is anyone's guess, however both Nintendo of America and Europe have said that the direct will focus "mainly" on ARMS and Splatoon 2, meaning we'll most likely get a release date for these games.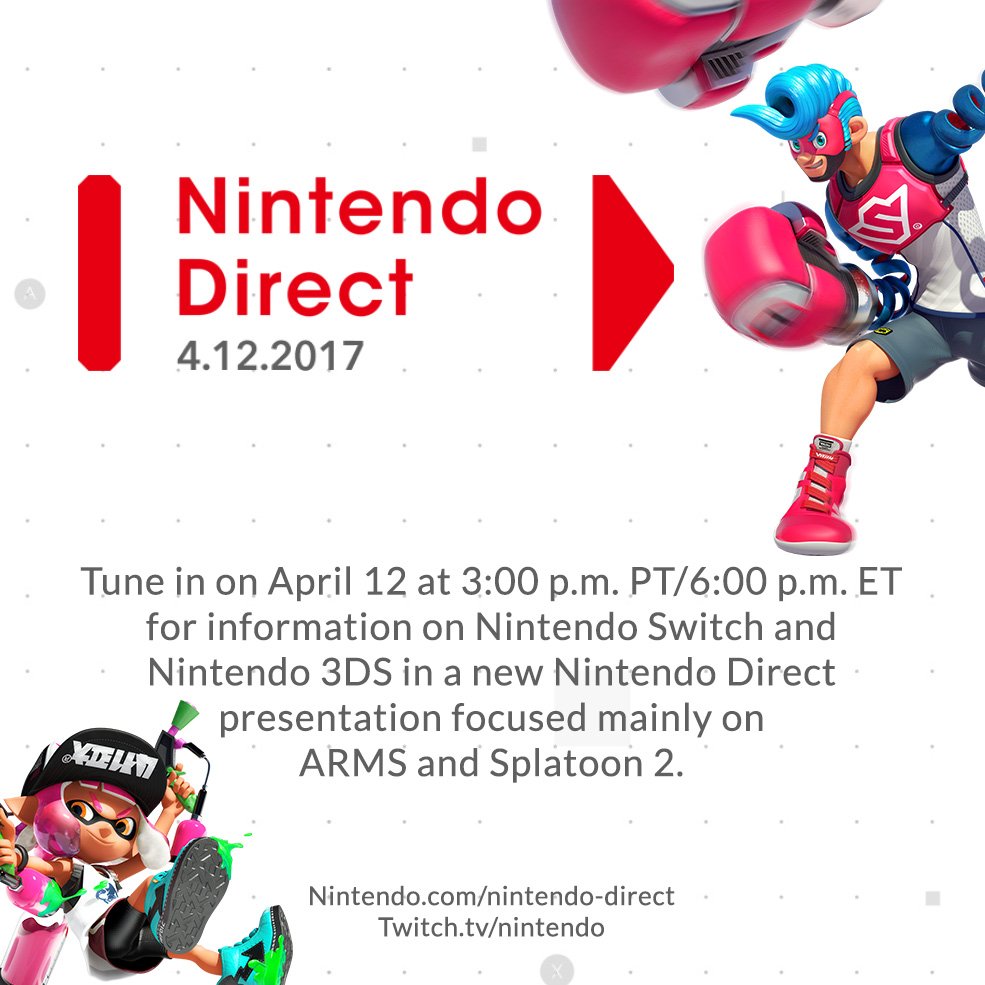 Though the direct is to focus these two games heavily, there are surely a few more surprises waiting to be seen, but with E3 just a few short months away, we expect them to be saving their big reveals for then. Let us know what you hope to see in the comments below!
The Nintendo Direct will broadcast Thursday April 13th, 8:00AM AEST in Australia.