Bayonetta 3 Announced for Nintendo Switch
Announced yesterday during The Game Awards, Bayonetta 3 is coming to the Nintendo Switch, and it's an exclusive! As for the game itself, not much was announced other than a small reveal trailer, which you can watch below!
During The Game Awards, it was also announced that Bayonetta and Bayonetta 2 would be re-released for Nintendo Switch. Though only Bayonetta 2 will see a physical release, all copies sold will include a download code for Bayonetta.
But the fun doesn't end there. Finally, a Special Edition will be released alongside Bayonetta 2. This limited edition includes a physical copy of Bayonetta 2, a download code for Bayonetta, a SteelBook, three Bayonetta themed sticker sheets, 22 verse cards, and a poster.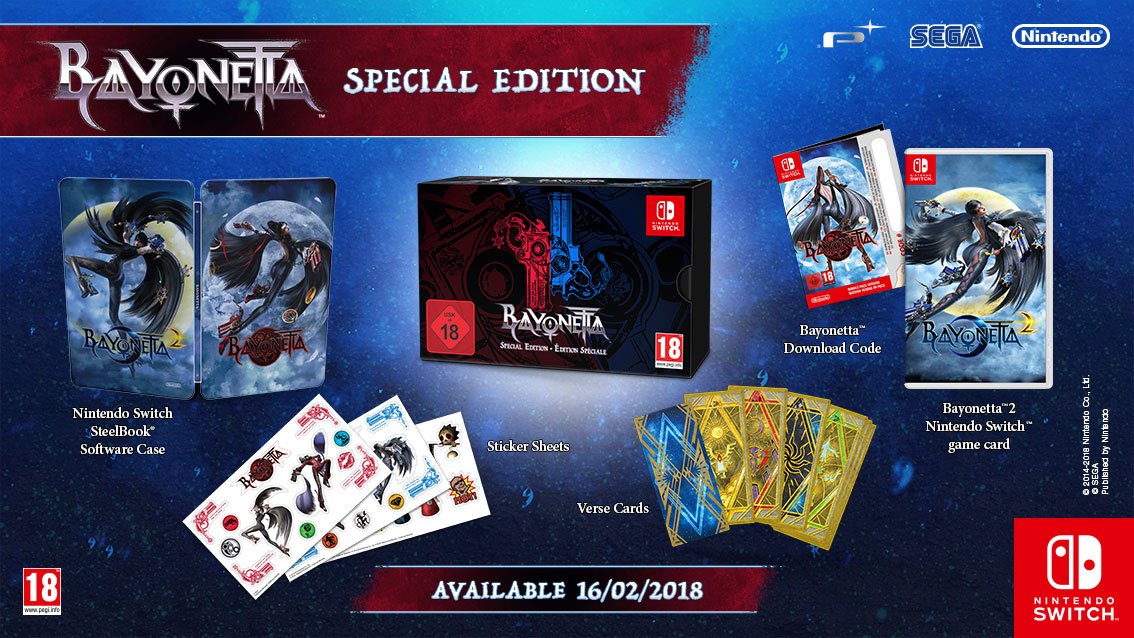 Bayonetta 2 will be released in Australia February 16th, for a price of $89.95. The Limited Edition is also available on the same day for the price of $119.95. Whilst a release date for Bayonetta 3 has yet to be announced, we assume it will release sometime late next year.